Aromatherapy has been always about essential oils and their benefits. These essential oils are not something ordinary but are like small bottles full of power and magic to control various human body sensations and reactions. The market of aromatherapy is growing at a good rate and the benefits of the various types of essential oils available to the consumers are not only to widen the range but because there are many plants, herbs, flowers etc which have medicinal properties as well as soothing fragrance to go with.
The Aroma Market
The magic of essential oils is what is causing the market to move forward at a great pace. Aromatherapy is all about essential oils and their various uses to provide certain benefits to the consumers. The global market for essential oils is expected to reach USD 11.67 Billion by 2022, according to a report by Grand View Research Inc. The market is said to be growing at a healthy CAGR of 7.7% and will be able to achieve the estimated revenue.
The Reasons for the Expanding Market
In the growth of every market, there are always the various reason which are responsible for pushing up the market. The aromatherapy market is doing well and looks like it is going to grow and expand well in the times to come. The increase in the number of patient population which has started using essential and carrier oils for massage therapies has gone up and this has impacted the market in a positive way. The therapeutic properties of essential oils like boosting the immune system, fighting cold, allergies and breathing disorders, providing sound sleep and maintain a calm and relaxed environment at home are the major reasons for the rise in the usage of the essential oils.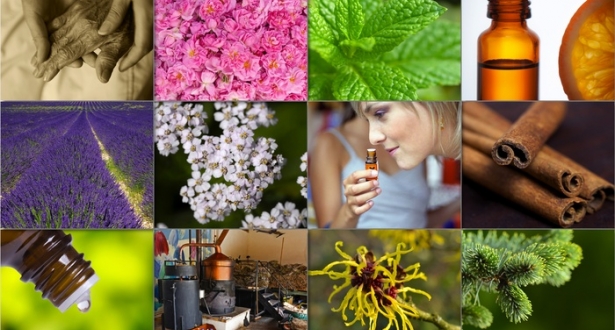 The Segmentation
The aromatherapy market is divided into three segments which are on the basis of product, application and region. The product segments cover various types of the essential oils such as orange, corn mint, eucalyptus, pepper mint, lemon, clove leaf, lime, spearmint and others. The application segment covers the various ways for which the essential oils are used like medical, food and beverages, spa and relaxation, cleaning and home etc. The region segments look after the biggest markets which have high demands for aromatherapy. North America, Europe, Asia Pacific, Middle East and Africa are some of the parts of the world which have showcased high demands.
Key Vendors
Though the aromatherapy market has started to rise and various brands have started to show their interest for the industry by venturing into it, the market still requires a lot in order to expand itself completely. The various competitors in the global aromatherapy market are Biolandes, Sydney Essential Oils, HRF, Young Living Essential Oils, Moksha Lifestyle Products, West India Spices Inc., Essential Oils of New Zealand and many others.
What are the costs involved in opening an aromatherapy business?
Your initial investment will vary, depending upon the specifics of your business.
A few items you'll need are:
Bottles, labels, and packaging supplies
Business cards
Essential oils, carrier oils, and fillers
Many aromatherapists that create their own blends choose to grow their own plants. If this is part of your strategy, you'll need a good deal of chemical free land that's conducive to growing plants you wish to specialize in
Distiller and propane source – purchased new, this will set you back
Sample products to distribute to potential customers and resellers
Website – if your focus will be on online sales, your business' website is not the place to cut corners
Insurance
If your business plan includes maintaining a storefront, investment in your workspace will increase your expenses. Before committing to a location, conduct research to identify any market saturation, and which areas of town would be most receptive to your product.
Who is the target market?
While everyone stands to benefit from integrating aromatherapy and essential oils into their daily life, there are some demographics that aren't open to trying it. While you shouldn't ignore marketing to men, the bulk of your business will come from open-minded women who are looking for alternatives to Western medicine. As part of your business plan, spend some time conducting market research specific to your area, in order to target more distinct demographics.
How does an aromatherapy business make money?
Your company will generate revenue through the sale of each individual product. Some entrepreneurs opt to host an online store only, while others offer a storefront for their customers to visit. If you offer therapeutic services, most professionals receive a tip, based on a percentage of the total charges.
How can you make your business more profitable?
Getting started and making a name for yourself takes time. The following are a few strategies other professionals have implemented to ensure a more profitable business:
Make a variety of products, such as lotions, soaps, sprays, massage oils, and pet care products
Sell accompanying products, such as diffusers
Sell gift baskets
Teach educational classes – this can be done online or in person, and can cover a variety of topics
Become an approved school through the National Association for Holistic Aromatherapy, where you can offer certification, advanced graduate-level training, and essential oil seminars for healthcare professionals
Offer an essential oil bar, where customers can come in, seek advice, and blend their own oils
---
---
If you plan to start your own business and want to more details about business strategy or need Business Analyst
Please contact at 
info@shishirkant.com

 or 

+91-8299371442 (Whatsapp)